Knights vs Cape Cobras
Feb 22, 2020 05:30 PM
Momentum One Day Cup
Thailand Women vs West Indies Women
Feb 22, 2020 01:00 PM
ICC Women's T20 World Cup
New Zealand Women vs Sri Lanka Women
Feb 22, 2020 05:00 PM
ICC Women's T20 World Cup
Peshawar Zalmi vs Quetta Gladiators
Feb 22, 2020 03:00 PM
Pakistan Super League
Islamabad United vs Multan Sultans
Feb 22, 2020 08:00 PM
Pakistan Super League
Sri Lanka vs West Indies
Feb 22, 2020 10:30 AM
1st ODI
Bangladesh vs Zimbabwe
Feb 22, 2020 09:00 AM
Only Test
Australia Women vs India Women
Feb 21, 2020 02:00 PM
ICC Women's T20 World Cup
Karachi Kings vs Peshawar Zalmi
Feb 21, 2020 03:00 PM
Pakistan Super League
Lahore Qalandars vs Multan Sultans
Feb 21, 2020 09:00 PM
Pakistan Super League
South Africa vs Australia
Feb 21, 2020 10:00 PM
1st T20I (N)
Malaysia vs Hong Kong
Feb 21, 2020 05:30 PM
2nd T20I
New Zealand vs India
Feb 21, 2020 04:30 AM
ICC World Test Championship
Islamabad United vs Quetta Gladiators
Feb 20, 2020 08:00 PM
Pakistan Super League
Malaysia vs Hong Kong
Feb 20, 2020 05:30 PM
1st T20I
Knights vs Cape Cobras
Feb 22, 2020 05:30 PM
Momentum One Day Cup
Sri Lanka vs West Indies
Feb 22, 2020 10:30 AM
1st ODI
Thailand Women vs West Indies Women
Feb 22, 2020 01:00 PM
ICC Women's T20 World Cup
New Zealand Women vs Sri Lanka Women
Feb 22, 2020 05:00 PM
ICC Women's T20 World Cup
Peshawar Zalmi vs Quetta Gladiators
Feb 22, 2020 03:00 PM
Pakistan Super League
Islamabad United vs Multan Sultans
Feb 22, 2020 08:00 PM
Pakistan Super League
Australia Women vs India Women
Feb 21, 2020 02:00 PM
ICC Women's T20 World Cup
Karachi Kings vs Peshawar Zalmi
Feb 21, 2020 03:00 PM
Pakistan Super League
Lahore Qalandars vs Multan Sultans
Feb 21, 2020 09:00 PM
Pakistan Super League
South Africa vs Australia
Feb 21, 2020 10:00 PM
1st T20I (N)
Malaysia vs Hong Kong
Feb 21, 2020 05:30 PM
2nd T20I
Islamabad United vs Quetta Gladiators
Feb 20, 2020 08:00 PM
Pakistan Super League
Malaysia vs Hong Kong
Feb 20, 2020 05:30 PM
1st T20I
Bangladesh vs Zimbabwe
Feb 22, 2020 09:00 AM
Only Test
New Zealand vs India
Feb 21, 2020 04:30 AM
ICC World Test Championship
JOIN LIVE CONVERSATION
Cricket Match Preview & Fantasy Tips
You have just arrived at the #1 portal of FREE cricket match predictions and tips on the web. At CRICDICTION, you will find Free cricket match prediction, tips, live sessions and reviews from our expert tipsters. We cover all major cricket tournaments and matches – ODI Cricket World Cup, T20 World Cup, IPL, Big Bash, CPL, BPL, Asia Cup, England Blast, Africa T20 and much more. Wondering !! Who will win the match today? We got you covered ☺. Browse through our live discussion and cricket prediction pages. We also suggest you to check accuracy/ranking of our expert . There is no hide and seek !!!
Ongoing and Upcoming Cricket Series & Leagues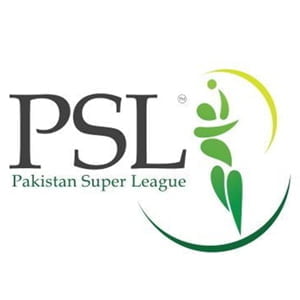 2020 Pakistan Super League (also known as PSL 5 or for sponsorship reasons HBL PSL 2020) will be the fifth season of the Pakistan Super League, a franchise Twenty20 cricket league which was established by the Pakistan Cricket Board (PCB) in 2015. The league will be held entirely in Pakistan for the first time. The tournament is scheduled to take place between 20 February 2020 and 22 March 2020.
The 2020 Indian Premier League, also known as IPL 13 and officially known as Vivo IPL, will be the thirteenth season of the IPL, a professional Twenty20 cricket league established by the Board of Control for Cricket in India (BCCI) in 2007.