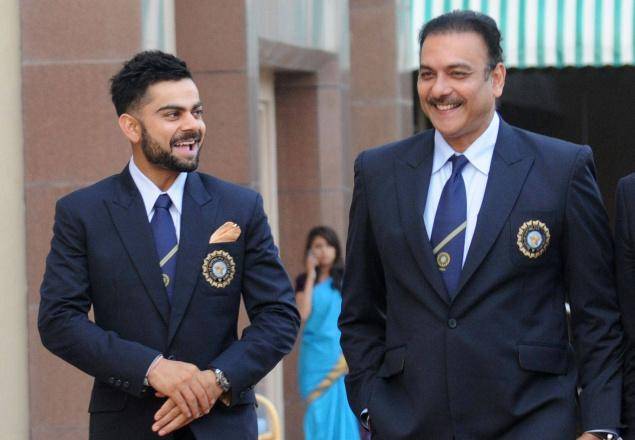 India have already lost the five-match test series against England by 3-1 and there is one more match waiting for a result. Former Indian national cricketers have been very critical since Virat Kohli lost the series. Among them are Sunil Gavaskar, Sourav Ganguly and Virendar Sehwag. India head coach Ravi Shastri has been particularly criticized by Sourav Ganguly and Virender Sehwag.
The suppressed demand is back with the criticism. They are demanding Anil Kumble to be returned as the head coach of India sacking Ravi Shastri. The Indian cricket lovers are very alert on this demand on social media. Meanwhile, Ravi Shastri is also not in a good position in the eyes of former Indian national cricketers. After getting the responsibility of head coach, the former India allrounder Ravi Shastri said that India had the ability to become one of the best tourist teams. But Shastri's words have not turned into reality yet. India couldn't win the test series away in England. Even Virat Kohli's captaincy was questioned by the legendary Indian batsman Sunil Gavaskar.
Kohli's team has lost five out of last eight test matches India played abroad. In an interview on India TV, Virendar Sehwag has said that a team becomes the best touring team on the basis of performance on the field, not by talking in the dressing room. He has also said that one can talk as much as he wants but a team can't become the best touring team if their bat and ball don't talk.
Anil Kumble was the preferred person of the advisor committee formed by the BCCI for selecting the head coach of India 13 months back. But Indian news media then informed that due to Kohli and his teammates' demand, head of that committee Sourav Ganguly gave the responsibility to Ravi Shastri. Virendar Sehwag was also among the runners to become the head coach of India.
Sourav Ganguli was present as the analyst of the same news media. The former captain of India also criticized Ravi Shatri. Pointing Ravi Shastri and the batting coach Sanjay Bangar, Ganguli has said that Shastri and Bangar have to take the liability of this result. He has also questioned that why only one batsman is performing and the rest are not. He has further added that if this question could not be answered then away series won't be won in three countries (England, Australia and South Africa).
Not only with the team but Ravi Shastri is also currently having problem with his personal life as well. There has been rumors of a love affair regarding him and Bollywood actress Nimrat Kaur. People are joking in the social media that Ravi Shastri has lost his attention in India cricket team due to the love affair with Nimrat Kaur.